Dot Stick super capacitor with instant charging instead of batteries
The second in turn pod-system from the western brand Dotmod, which has not shown signs of life for a long time. Unbelievable, but true – even these guys apparently finally left for the most popular segment, "completely forgetting" about their previous merits. Although I must admit, it turns out they do this business very well.
Dotmod DotStick Revo POD kit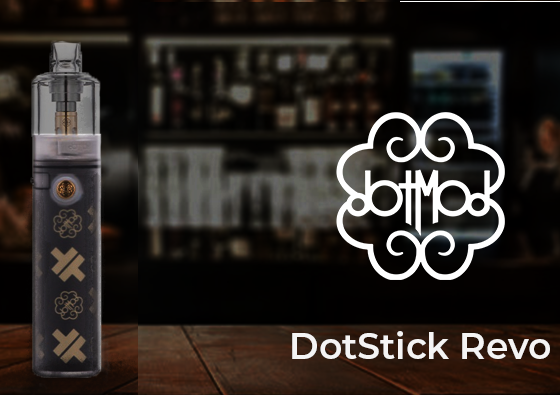 Dimensions: unknown
Weight: unknown
Body material: plastic
Power supply: built-in 700mAh
Cartridge capacity: 3.5ml Vaporizer
resistance: 0.3 / 0.7 / 0.9Ω
Power: 5 – 35W
Operating mode: Power
Supported resistance: from 0.3Ω
Protection:against low / high resistance, against overheating, against short circuit, against overcharging / overdischarging
Connector type: magnetic
Screen / diagonal: not provided
Charging port / current: Type-C, charging current 6A (subject to the presence of a special charger)
Color: see photo below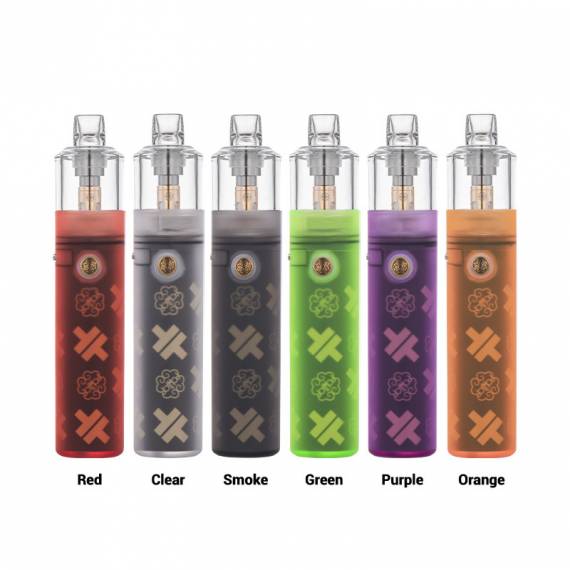 Package contents (probable)
– DotStick Revo mod
– replaceable cartridge (preinstalled)
– replaceable evaporators 2pcs 0.7 / 0.9Ω (one preinstalled)
– additional drip type
– Type-C cable
– user manual
– warranty card
The appearance of the device, as always, is original – matte, but transparent plastic, hides a geometric pattern of logos and "geometric patterns". In general, the set looks interesting. What can not be said about the form factor – Dotmod has, if not a brick, then certainly a pipe mod. This case was no exception, however, I did not manage to get the dimensions of the novelty. All because the official release is still going to take place.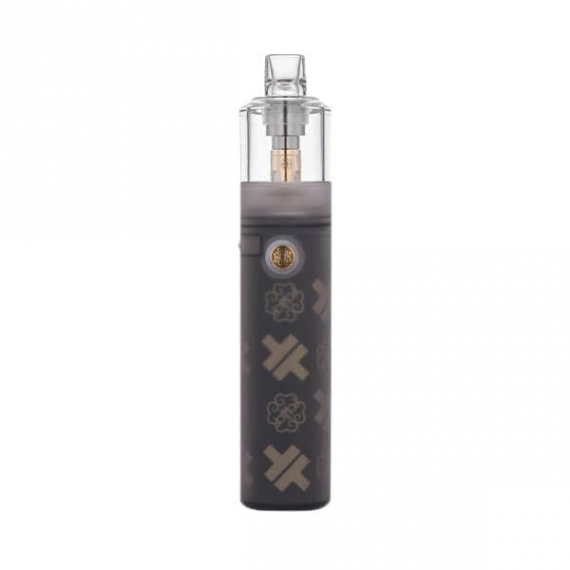 The starting color scheme is not poor, but the classics, as usual, are in the suppressed minority.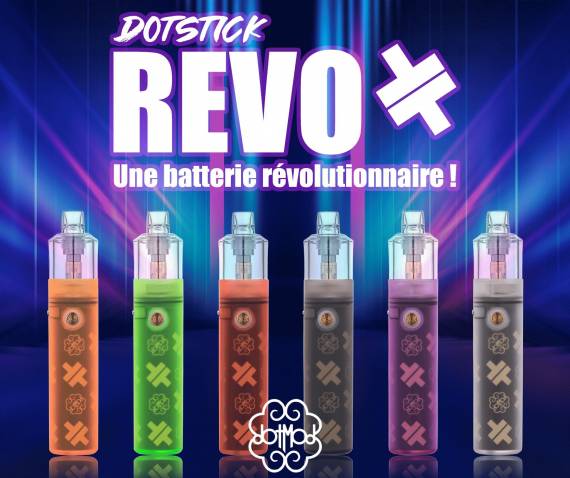 Removable cartridge is quite decent capacity, but we don't know the diameter of the set yet (will be added later). Refueling side, but not quickly accessible. Drip type standard 510th fit, flattened profile. Also, according to the information of the stores collecting pre-orders, there is an additional copy in the kit – apparently already for RDL – since the pre-installed one is clearly focused on a tight puff.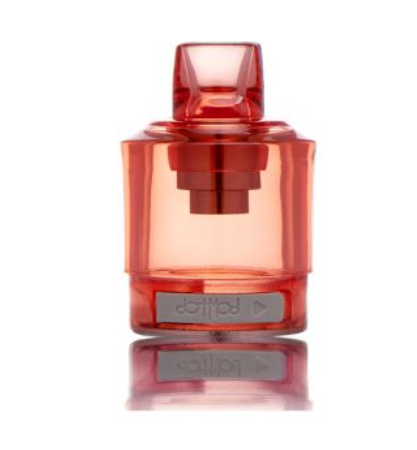 Replaceable coils are borrowed from previous models, but it turns out that a new example has been added with the highest resistance in the line.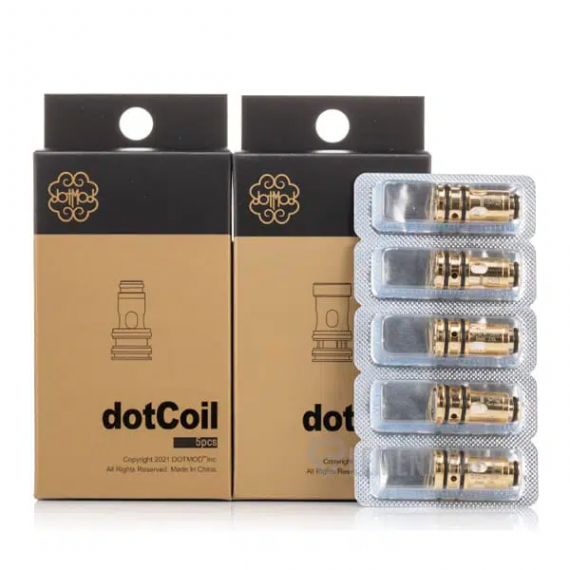 Adjustment of the tightening intensity is provided – a neat slider in the upper part of the main body.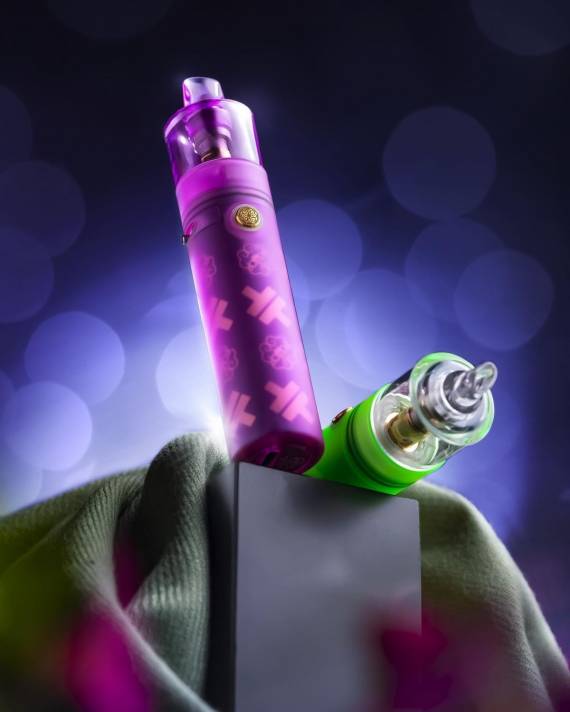 The latter is rich in a medium-sized activation button, there is no information about the start by tightening. The key, according to a long tradition, is decorated with the manufacturer's logo and is surrounded by an LED event indicator with an unobtrusive glow.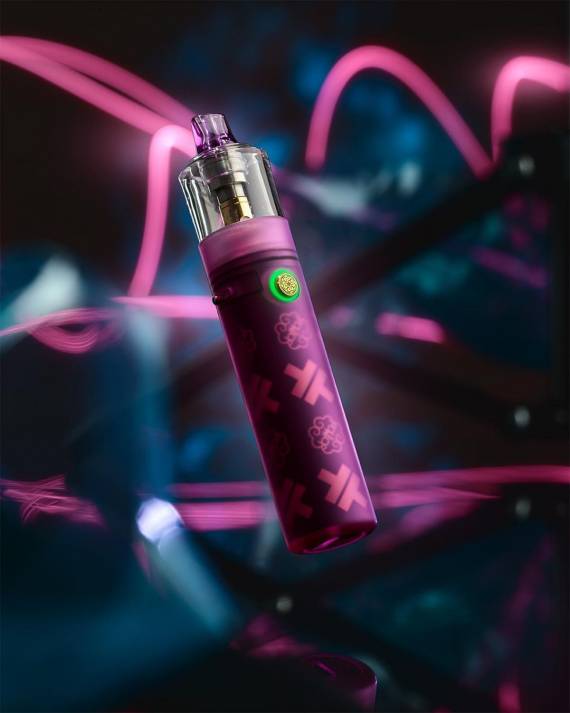 Unexpected innovation happened in the battery. Yes, this is again a built-in copy, but this is not the Li-ion battery we are used to. Instead of the latter, it flaunts – the quote "supercapacitor" – not the most enviable capacity. However, it's not even in this characteristic of him – instant charging (5 minutes) – that's his trump card. True, the developers do not agree on something – for this you need a special charger with a current of 5V / 6A, sold separately by the manufacturer.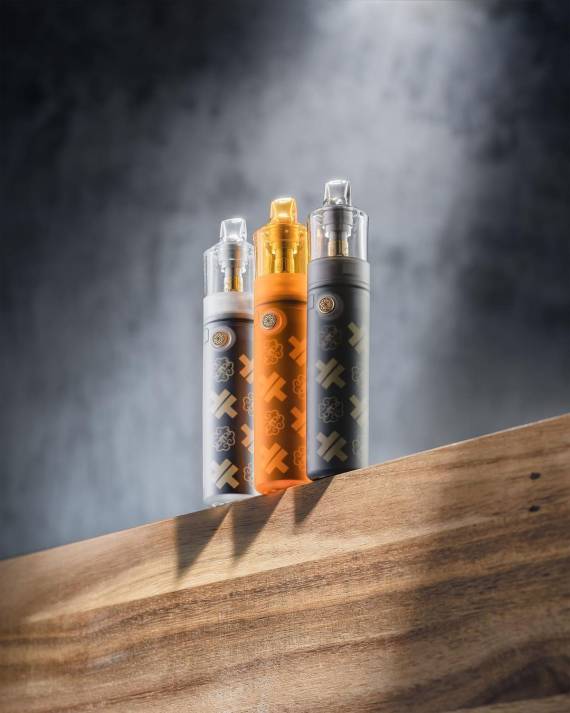 According to the creators, the service life of this type of battery is many times longer – at least 15,000 recharge cycles, or about 10 years. It's just the manufacturer's game for a long time) A modern-style connector is provided for recharging – at least there was no news here.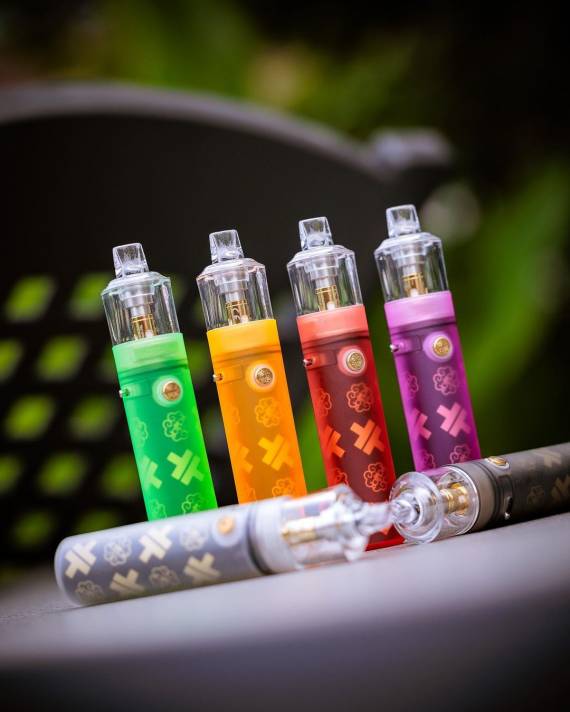 Official website of the manufacturer dotmod.com