The line of Twister devices, which is not the most numerous in a decent assortment of the manufacturer, received a continuation. By the way, this is already the third revision of the pipe mod, which is now accompanied by a new non-service.
Freemax Twister 2 80W kit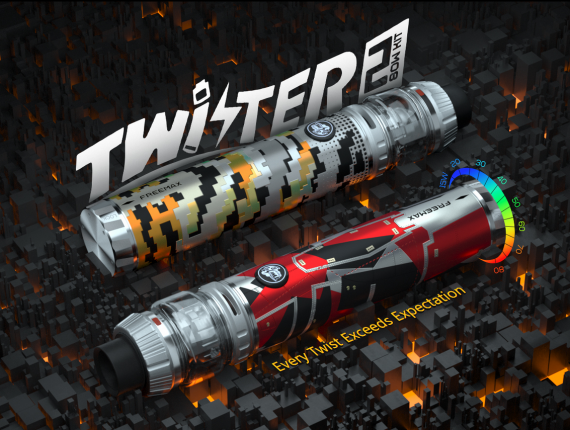 Dimensions: 97 x 25mm
Weight: 168g Body
material: zinc alloy
Power supply: built-in 3000mAh
Chipset: FM CHIP 2.0
Power: 15 – 80W
Voltage range: 0.7 – 7.0V
Operating mode: VW
Supported resistance: 0.1 – 3.0Ω
Protection:against low / high resistance, against overheating, against short circuit, against overcharging / overdischarging
Connector type: steel 510, gold-plated pin, spring-loaded
Screen / diagonal: not provided
Charging port / current: Type-C, charging current 1.5A
Color: see photo Below
Fireluke 4 Tank
Body Material: Stainless Steel Atomizer
Type: Maintenance Free Coil
Resistance: X Mesh Coils
Capacity: 2/5ml
Diameter: 28mm
Height: 50.5mm with drip tip
Connector: 510 gold plated pin
Weight: 59g
Color:see photo above
Package
contents — Twister 2 80W mod
— Fireluke 4 Tank
— replaceable evaporators 2pcs 0.15 / 0.2Ω (one pre-installed)
— spare orings
— spare glass
— Type-C cable
— user manual
— warranty card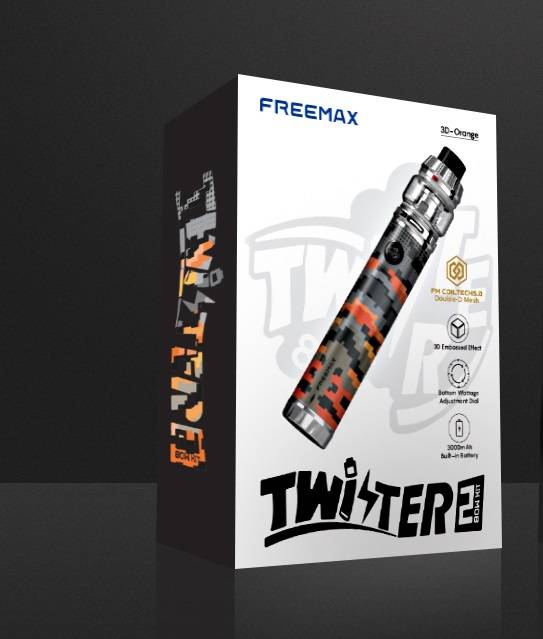 It is easy to guess from the name that the complete tank the fourth revision. This is an updated copy, which still has medium dimensions and moderate decor.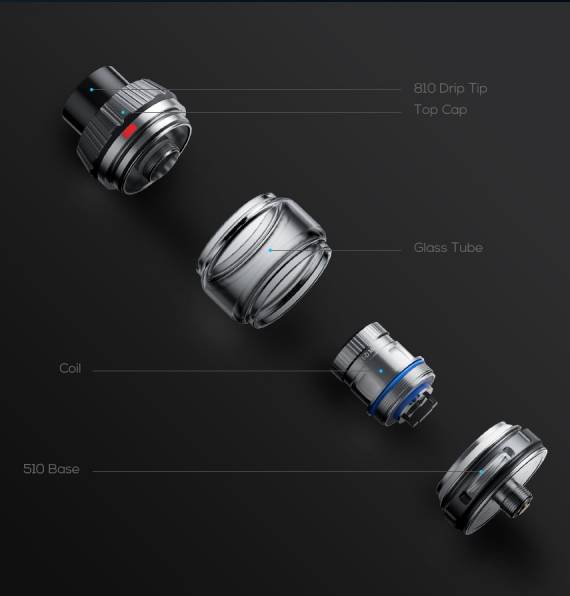 It is crowned with a simple plastic drip type of a standard 810th landing. Under it is a top filling cover with a sliding structure. The capacity is pretty good for the size.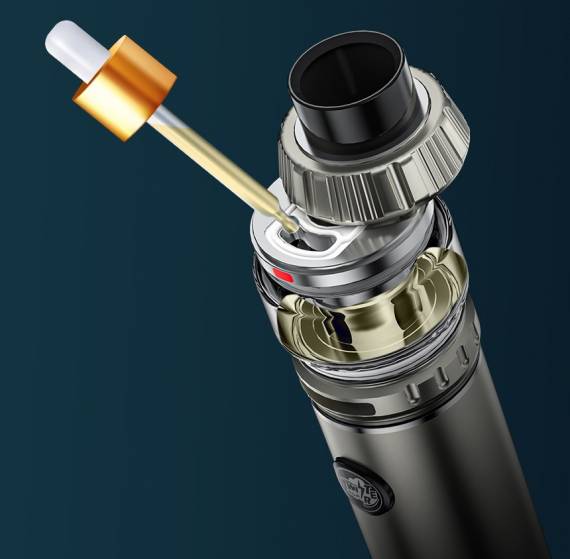 Our guest is able to digest a large family of interchangeable evaporators X Mesh Coils, made using proprietary FM COILTECH5.0 technology. The kit will also include a couple of sub-ohm copies, performed on the grid.

Puffing intensity adjustment is performed in a standard way – a swivel ring at the base of the tank with massive air intake holes.
Let's go directly to the pipeline. Its appearance is rather modest, except for a couple of proposed colors with a geometric pattern. You can't call the dimensions small – nevertheless, the device turned out to be decent in height, but the diameter of 25mm is "not a joke" for you. By the way, the margin of the landing site is limited to the same value. Weight and even more so can be considered impressive.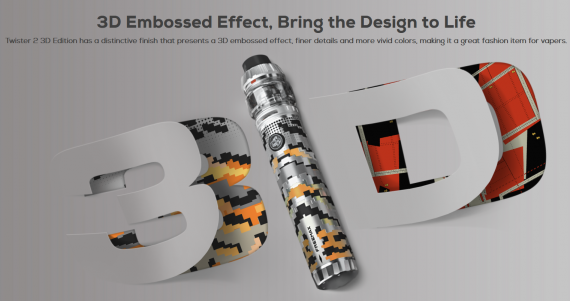 The controls are dispersed throughout the body. So the medium-sized activation button settled in the most prominent place. An unobtrusive LED indicator of events is also mounted in it.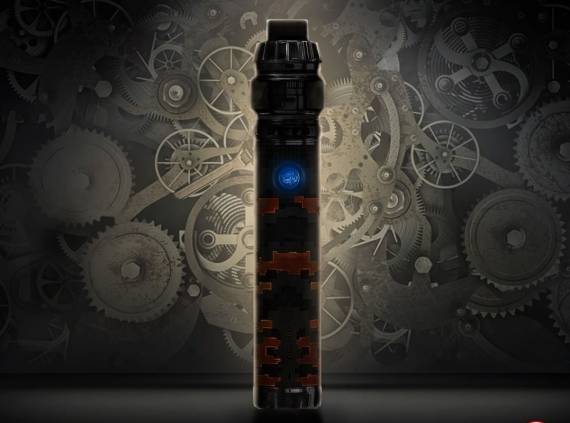 The rotary power regulator, which has become traditional, has not changed its place of registration – at the bottom of the pipe. For greater convenience, the manufacturer left "digital" tips, and added the ability to completely block the device. However, with this design, you will probably have to adjust the power again after each blockage.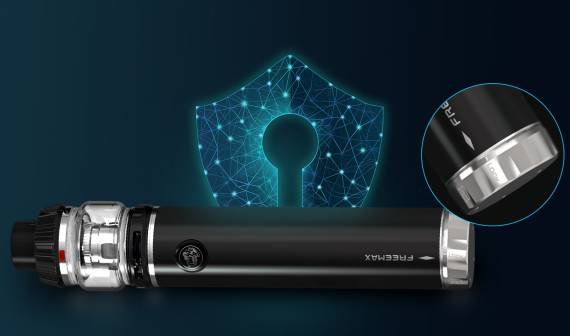 The set is powered by a built-in battery of quite a decent capacity. This time they didn't bring a particularly fast charge, however, they didn't show the location of the connector for this procedure. Well, at least there is information about its relevance – this is the Type-C variant.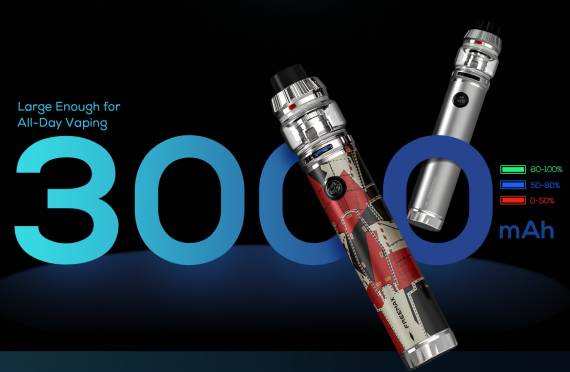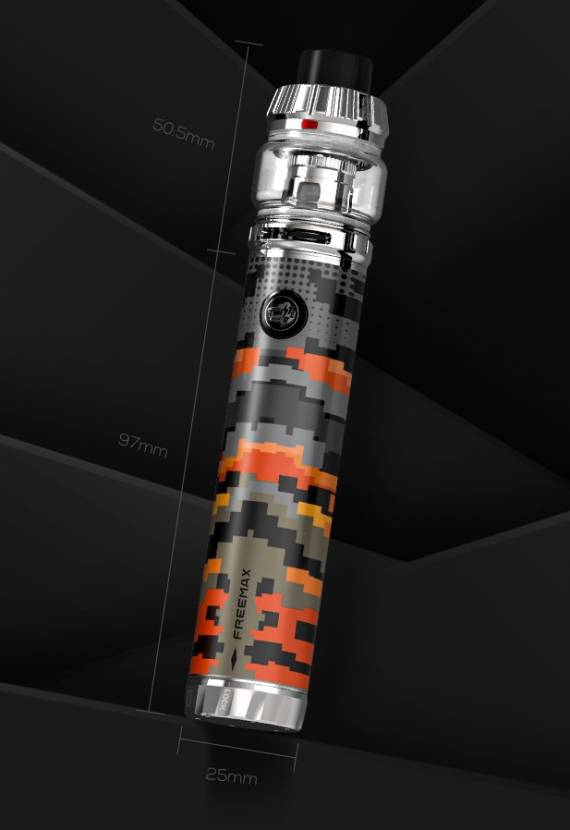 Official website of the manufacturer www.freemaxvape.com/