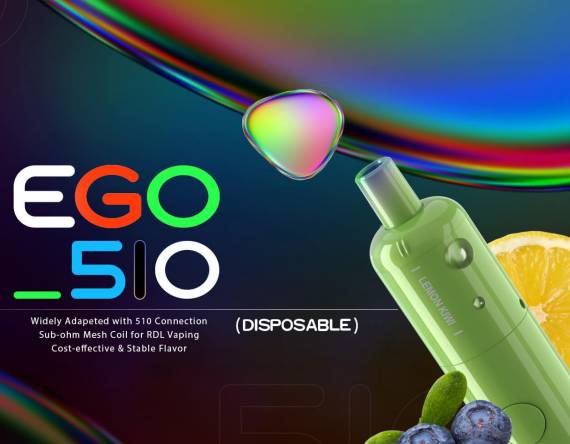 Dimensions: 113 / 124.5 x 22mm
Weight: unknown
Body material: plastic
Power supply: built-in 850mAh
Cartridge capacity: 2.0 / 4.5ml Vaporizer
resistance: 0.7Ω
Power: 14 – 18W
Working mode: Power
Protection:against low / high resistance, against overheating, against short circuit, against overcharging / overdischarging
Connector type: 510th
Screen / diagonal: not provided
Charging port / current: Type-C, 1A

Package
contents — eGo 510 mod
— replacement cartridge / tank 0.7Ω (pre-installed)
– user manual
– warranty card

The appearance of this novelty copies its older brother – a pipe mod made of plastic with rounded outlines and no decor. The set is offered in two versions – they differ only in the capacity of the cartridge, and, accordingly, in height. Not everything is clear with the starting colors, but judging by the color of the cartridges, the palette is similar to its predecessor.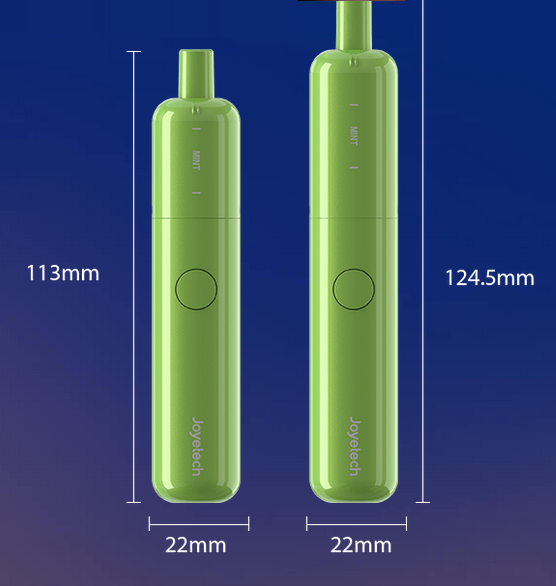 The capacity of the cartridges differs by more than 2 times – 500 / 1600 puffs, respectively. The mouthpieces are naturally integrated, the reservoirs are opaque. Evaporators are built-in, their heating elements are made in the form of a double grid. Adjustment of intensity of an inhaling is again not provided.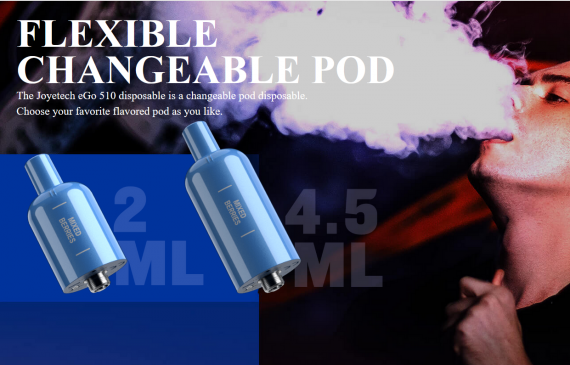 The cartridges are pre-filled with e-liquid, the nicotine content and its type are unknown. But the proposed palette of tastes was presented – as many as 20 options. The variety is decent – there are fruits / berries, and sweets, and drinks, and even tobacco.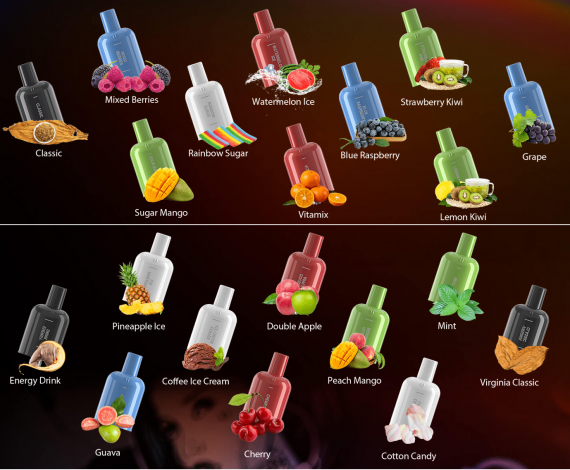 Then we move down to the familiar main building. Here I can afford a quote from a previous article.
"The pipe mod is rich in a large activation button and a small dot of the LED event indicator on the back.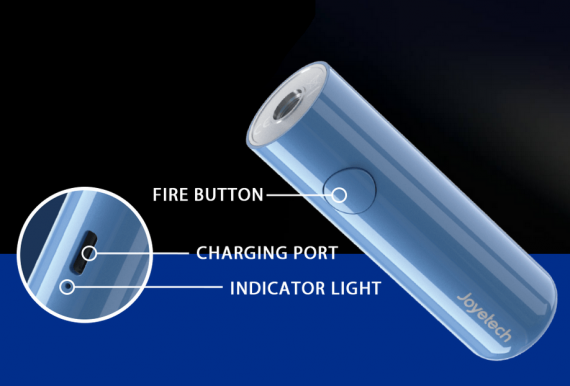 The built-in battery is not the largest capacity, but it does not take too long to charge. The developers promise no more than one hour, while in fact the process should take even less time. The connector for this procedure is naturally provided for a modern sample.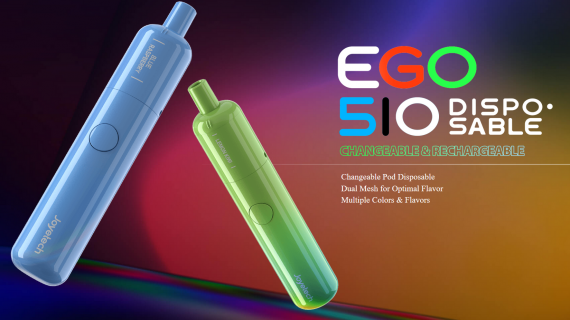 Official website of the manufacturer www.joyetech.com/