Today Review the upcoming novelty of the Uwell brand, which has finally and irrevocably gone into the production of pod systems. So our guest belongs precisely to the hidden "estate", moreover, he is the simplest representative of this segment. 
Uwell Cravat POD kit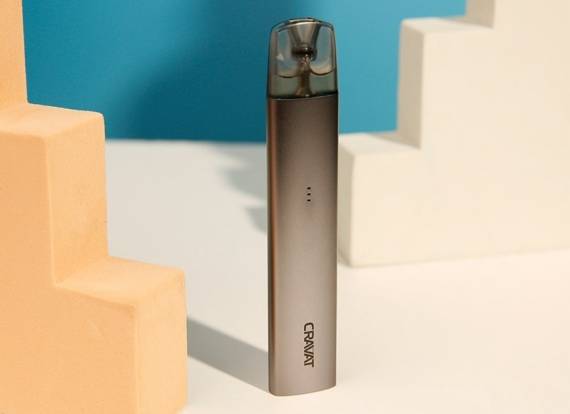 Dimensions: 103 x 19.3 x 9mm
Weight: 21.3g Body
material: aluminum alloy + plastic
Power supply: built-in 300mAh
Cartridge capacity: 1.5ml Vaporizer
resistance: 1.2Ω
Wattage: 9W
Working mode: Power
Protection:against low / high resistance, against overheating, against short circuit, against overcharging / overdischarging
Connector type: magnetic
Screen / diagonal: not provided
Charging port / current: Type-C, charging current unknown
Color: see photo below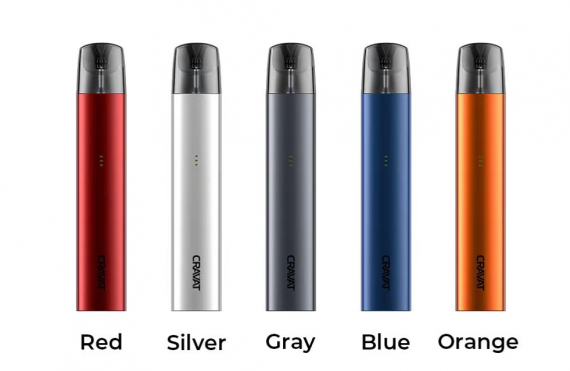 Complete set
– Cravat mod
– replaceable cartridge 0.8Ω (pre-installed)
– Type-C cable
– user manual
– warranty card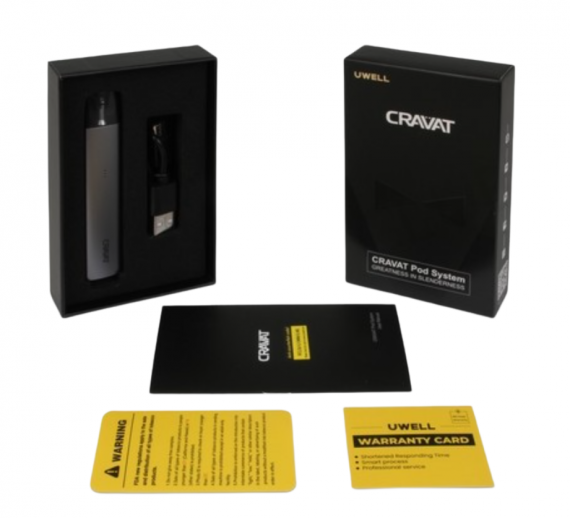 Appearance corresponds to the filling and capabilities – the most simple / uncomplicated. From the decor, perhaps the logo of the model. In this release, the developers relied on something completely different – an enviable compactness. This pod system is, in fact, a stick, but what – the height barely exceeds 10 cm, and the thickness is generally less than 1 cm. The weight naturally also turned out to be quite a penny, and this is in the presence of a durable metal case.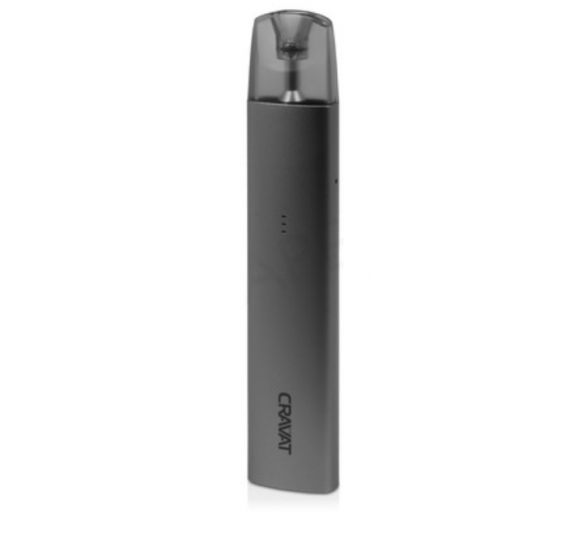 The starting palette of design options is quite good in terms of variety – the classics, as usual, are in the suppressed minority.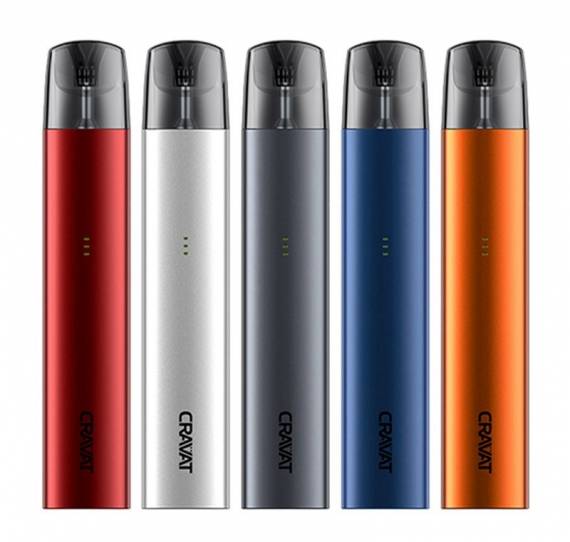 The removable cartridge is equipped with a flattened mouthpiece and has an expectedly modest capacity – even less than the standard value. Side refueling is not readily available.
The evaporator is built-in, the heating element is made in the form of a grid of FeCrAl. The resistance is naturally designed to work in tandem with high nicotine e-liquids. Adjustment of the tightening intensity is not provided by the constructive.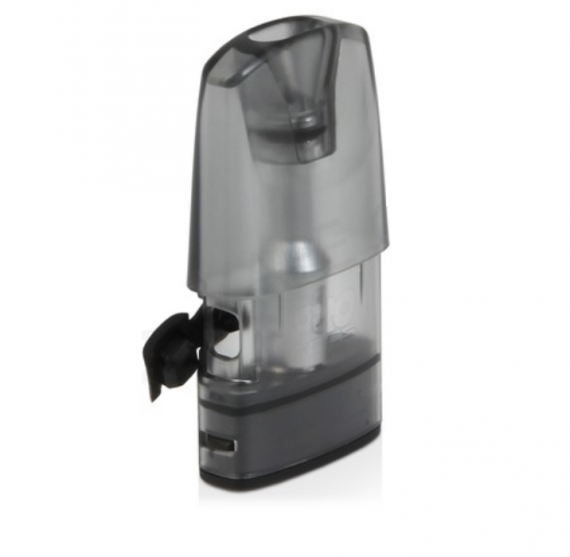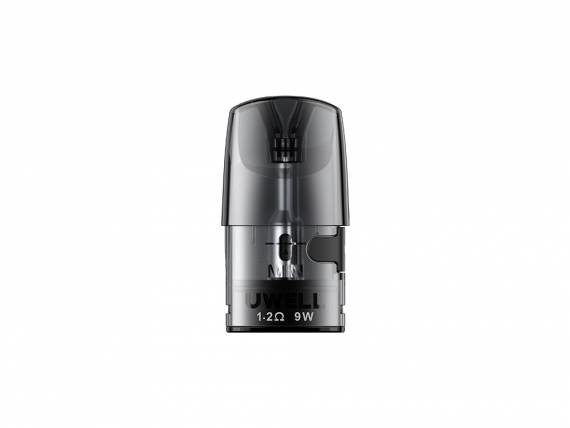 The main body is not burdened with almost any functional elements, except for a neatly designed LED event indicator. The interface is buttonless – activation is achieved exclusively by tightening.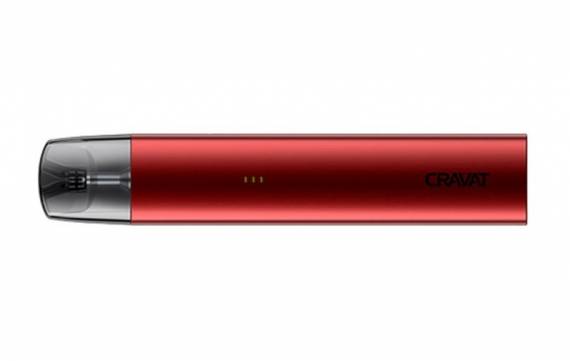 The battery is a built-in battery – naturally also of a modest capacity. It remains to hope for high-speed charging of the latter. By the way, for this procedure, a modern-style port is provided, which settled in the back of the device.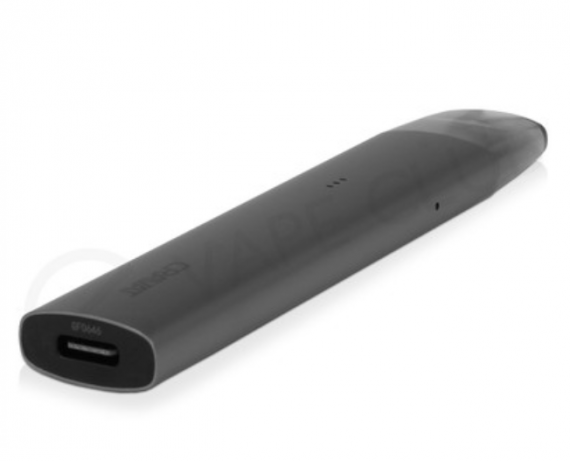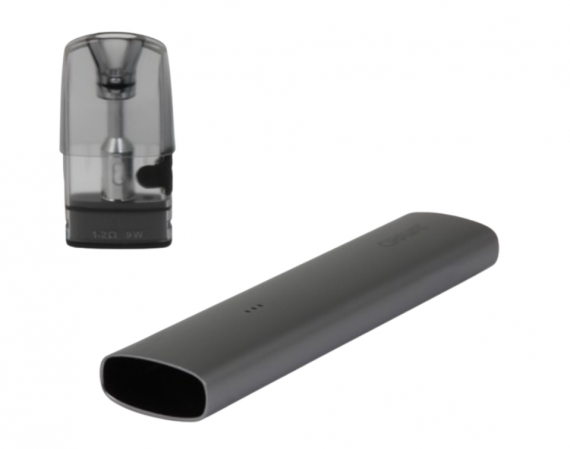 Official website of the manufacturer www.myuwell.com/