the most "best-selling" line of the manufacturer Uwell – Whirl. The first revision of this device as a pod-system appeared more than a year and a half ago and received the postscript "S". Our hero is the second revision of the set, moreover, now it can be attributed with full confidence to the pods.
Uwell Whirl S2 POD kit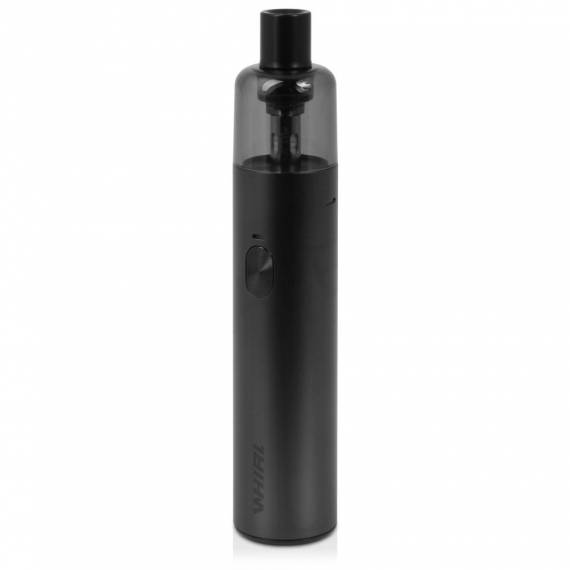 Dimensions: 110 x 20mm
Weight: 39g Body
material: aluminum alloy + plastic
Power supply: built-in 900mAh
Cartridge capacity: 2.0 / 3.5ml
Evaporator resistance: 0.8 / 1.2Ω
Wattage: 17W
Operating mode: Power
Maintained resistance: unknown
Protection: low / high resistance, overheating, short circuit, overcharge / overdischarge
Connector type: magnetic
Screen / diagonal: not provided
Port / current charging: Type-C, charging current unknown
Color: see photo below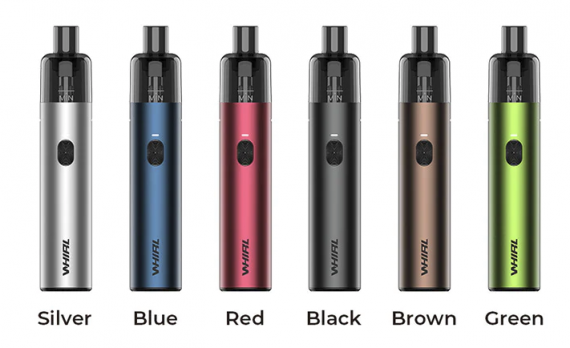 Package
contents — Whirl S2 mod
— replaceable cartridge (preinstalled)
— replaceable evaporators 2pcs 0.8 / 1.2Ω (one preinstalled)
— additional drip type — filter 2pcs
— Type-C cable
— user manual
— warranty card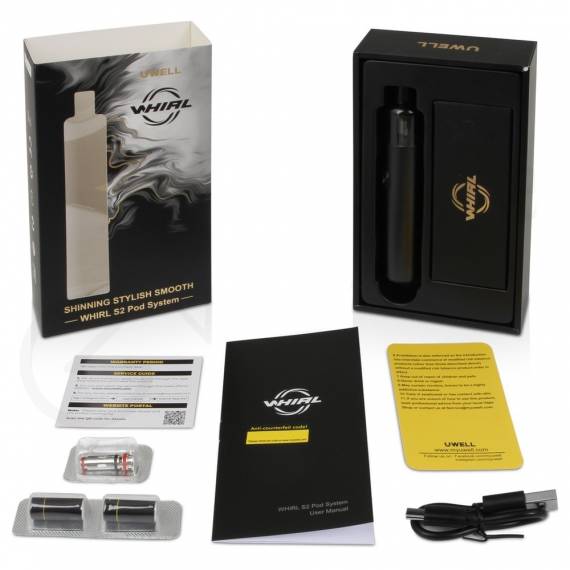 The exterior of the novelty has changed and has not changed compared to its predecessor. First of all, they are related by the form factor – this is again a pipe with a diameter of 20 mm – as well as a durable, but lightweight, metal case. The sets differ, first of all, in the "top" – today's guest has a plastic, full-fledged and removable cartridge in this place. The design has become much more modest – only the discreet logo of the manufacturer can be attributed to the decor.

The starting palette of color options is somewhat wider than that of the ancestor, bright shades predominate in it.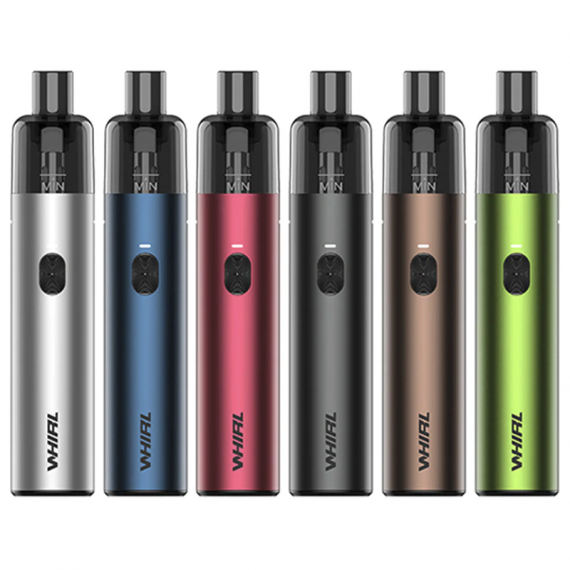 Another fundamental difference is the removable 510th drip type, or rather, its replacement added to the kit. We are talking about a special "filter", reminiscent of an analogue.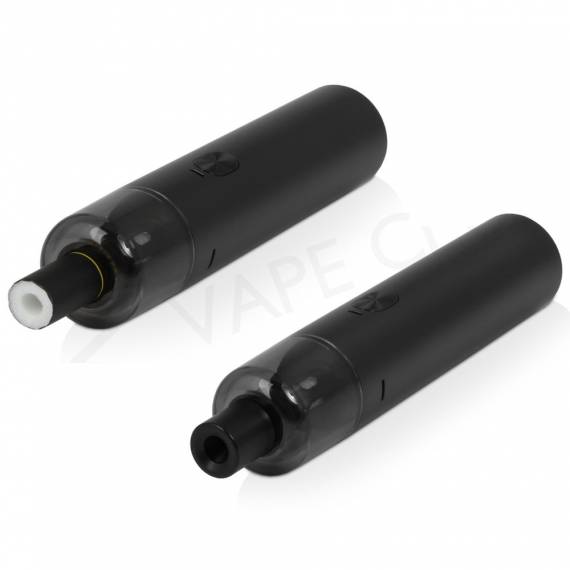 The cartridge is able to accommodate a good amount of liquid, filling is nothing but the bottom.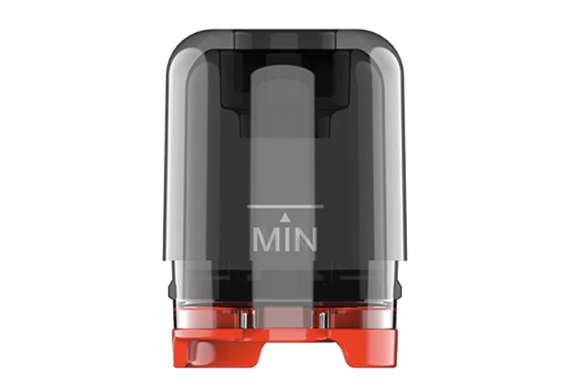 The replaceable evaporator is borrowed from its predecessor, however, they also bothered to add a new version. Both complete copies are made according to the author's Pro-FOCS technology, the heating element is a grid. The tightening intensity adjustment is probably provided again, but now the design has become simpler and more convenient – it is achieved by simply turning the cartridge around its axis.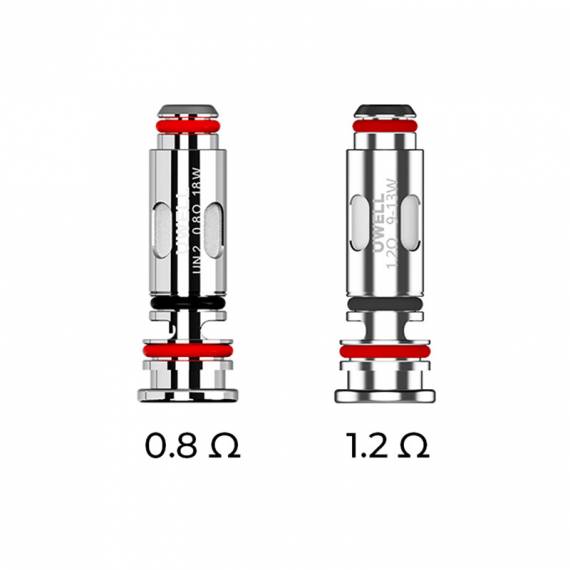 The main body is again equipped with a start button, as far as I understand, there is no puff activation. The LED indicator of events has changed its registration, and now it flaunts above the key in the form of a barely noticeable stroke.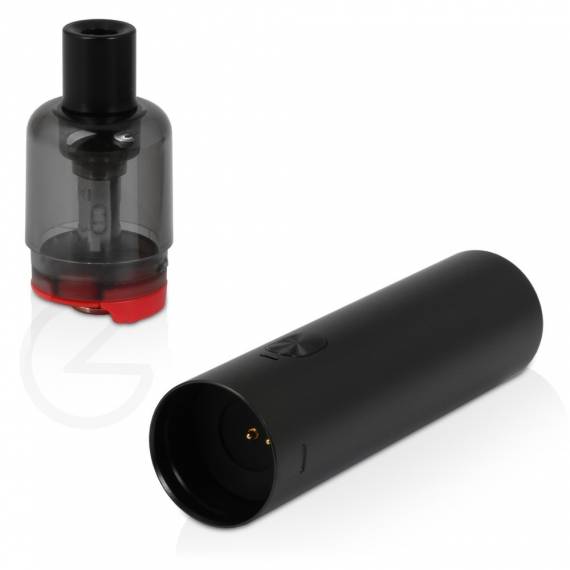 The capacity of the built-in battery has been reduced by almost 50% compared to the first revision. The duration of a full charge cycle is unknown; again, a modern-style connector is provided on board for this purpose.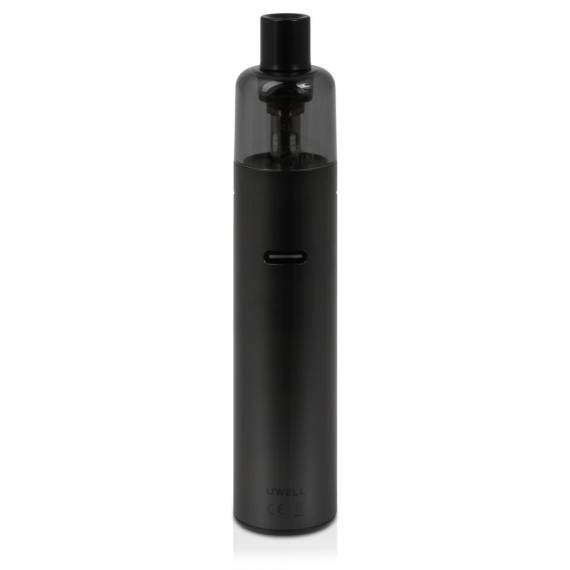 Official website of the manufacturer www.myuwell.com/