Today we were again pleased with a couple of fresh new vape Device – the new pod system of the Vapefly team. The continuation was not the most numerous line of her Manners devices.
Vapefly Manners R POD kit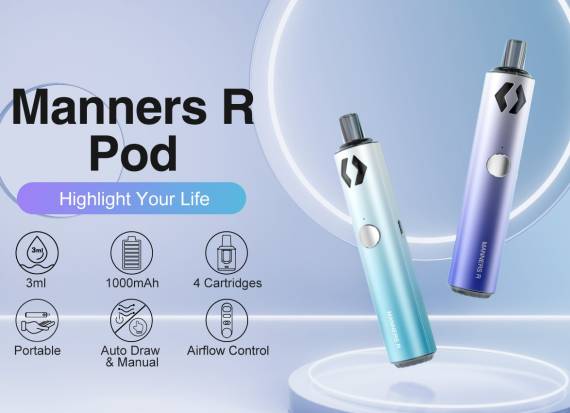 Dimensions: 114 x 21.74mm
Weight: 48g Body
material: aluminum alloy + plastic
Power supply: built-in 1000mAh
Chipset: 3S chip
Cartridge capacity: 3.0ml Vaporizer
resistance: 0.6 / 0.8 / 1.0 / 1.2Ω
Wattage: 5 – 22W
Working Mode: Power
Protection:against low / high resistance, against overheating, against short circuit, against overcharging / overdischarging
Connector type: magnetic
Screen / diagonal: not provided
Charging port / current: Type-C, charging current 1A
Color: see photo below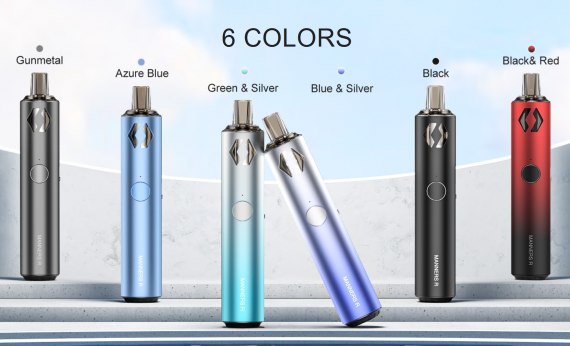 Package
contents — Manners R mod
— replacement cartridge 0.6Ω (pre-installed)
– user manual
– warranty card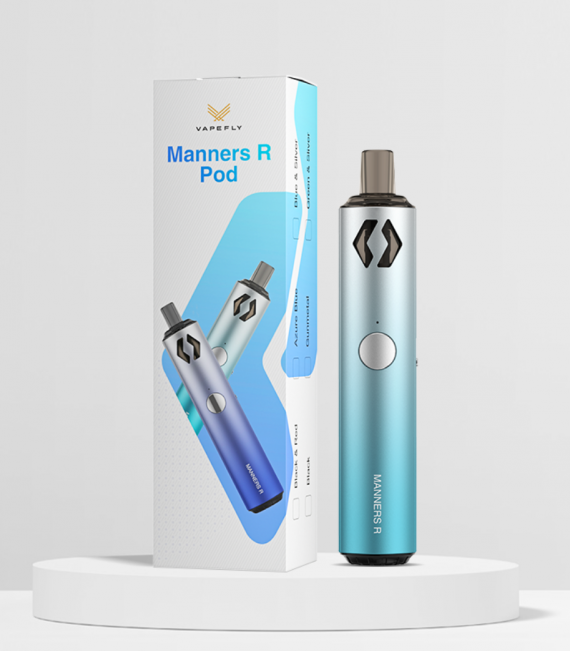 The exterior of the novelty is simple and uncomplicated. The fundamental difference between this instance and its predecessors is that now the device has a rounded profile. The design, although it has original moments, is essentially rustic. The dimensions of the new thing are above average – I remember that even the starter kits had similar measurements – like an ijast.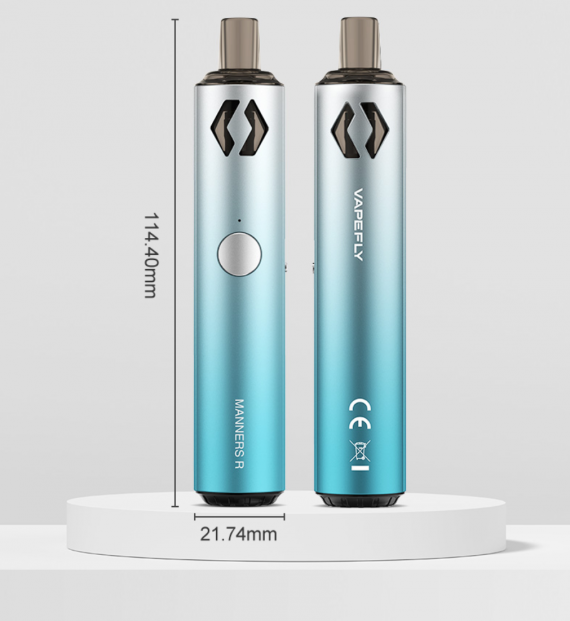 The starting range of colors is quite diverse – the classics shared a place under the sun with extraordinary shades exactly in half.
The removable cartridge is equipped with an integrated drip type. The capacity is not bad, side filling is not quick. Control of the liquid level inside is carried out through special windows.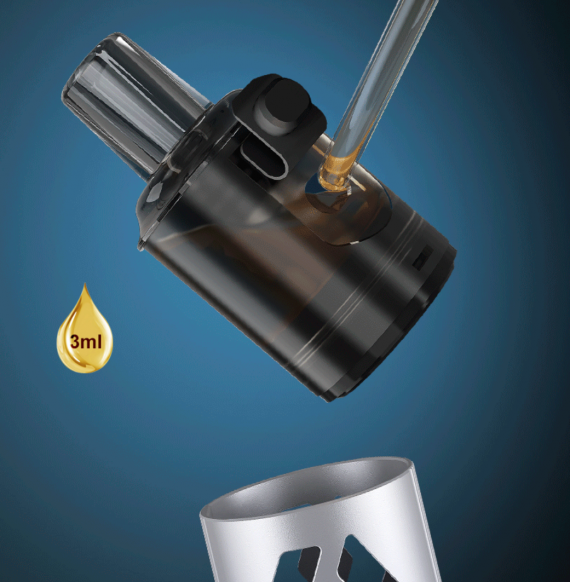 The evaporator is built-in, moreover, the manufacturer offers as many as four options for cartridges. However, only one of them will be included.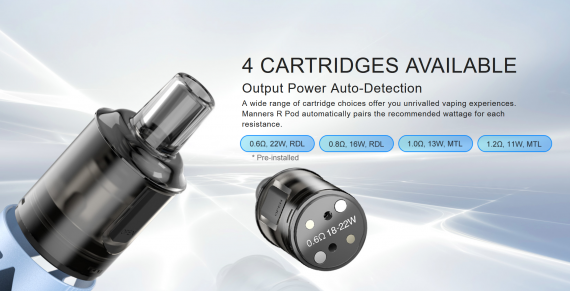 The design provides for almost complete adjustment of the tightening intensity – a neat slider on the side end of the "pipe mode" is responsible for it.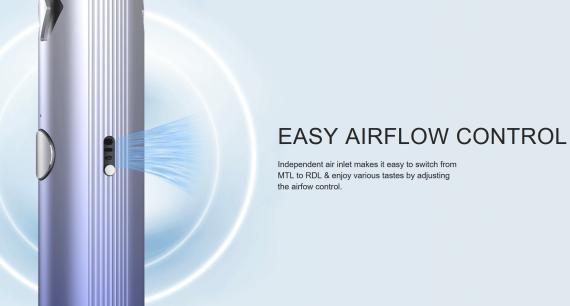 The control panel is rich in a large activation button, by the way, the device can start, including by tightening. Just above it is a small dot of the LED indicator of events.

The novelty is powered, of course, from the built-in battery, the capacity of the latter is average. However, charging it by today's standards is not the fastest – at least one hour. The connector for this procedure is already provided for a modern sample, but the cable for it will not be in the box.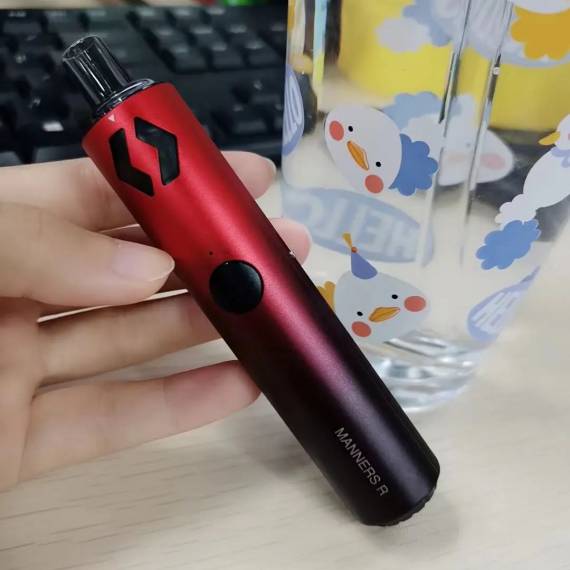 Official website of the manufacturer www.vapefly.com/