new product from Vaporesso. Before we had time to move away from the previous pod system, the brand developers propose the next one. Well – let's figure it out – what is so new offered this time by the creators.
Vaporesso Luxe QS POD kit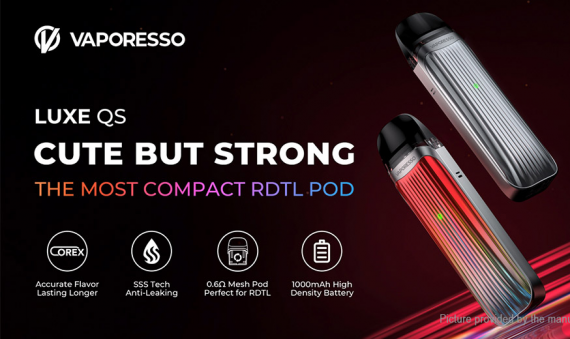 Dimensions: 91.9 x 26 x 16.5mm
Weight: 57g Body
material: metal + plastic
Power supply: built-in 1000mAh
Cartridge capacity: 2.0ml Vaporizer
resistance: 0.6 / 0.8 / 1.0 / 1.2Ω
Working mode: Power
Protection: against low / high resistance, against overheating, against short circuit, against overcharging / overdischarging
Connector type: magnetic
Screen / diagonal: not provided
Charging port / current: Type-C, charging current 1A
Color: see photo below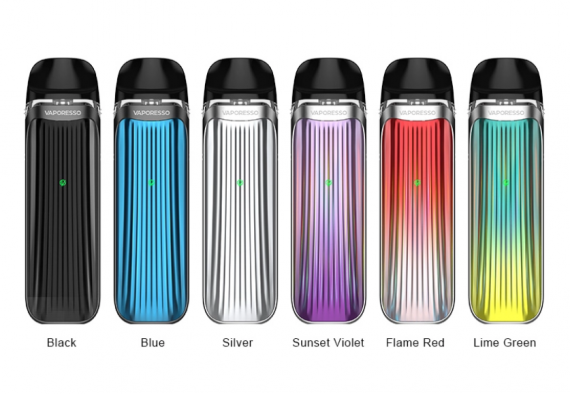 Package
contents – Luxe QS mod
– replaceable cartridge (preinstalled)
– replaceable evaporators 2pcs 0.6 / 1.0Ω (one preinstalled)
– Type-C cable
– user manual
– warranty card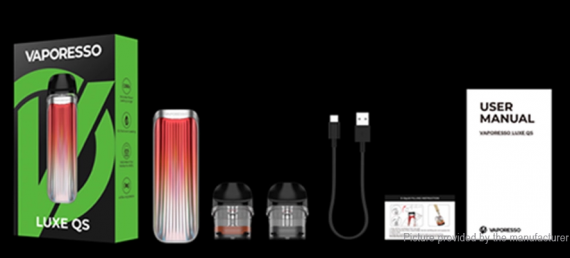 As you understand from the name of the novelty, this is an "updated" version of a year-old model – the LUXE Q pod system . The dimensions of the revisions are almost identical – the device turned out to be quite compact. The case is again metal – "weighty", however, now the latter is decorated not with eco-leather, but with "textured IML inserts with holography".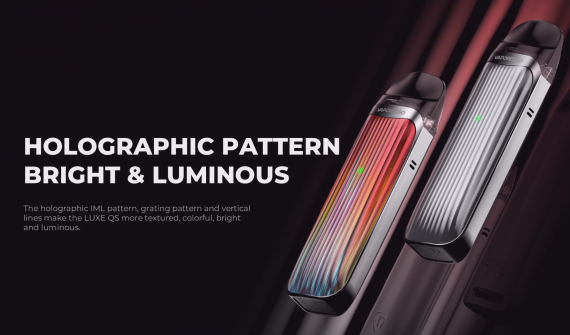 The starting palette of colors is not the most extensive, but quite diverse – the classics, as always, are in the minority.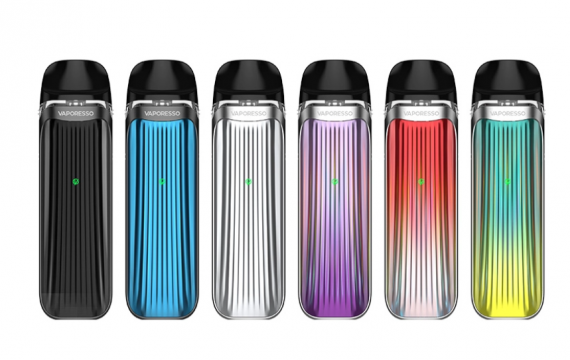 The first fundamental innovation is cartridges, and both at once. Yes, they are again standard modest capacity, yes, they are again endowed with a convenient top filling, but the built-in evaporators are different.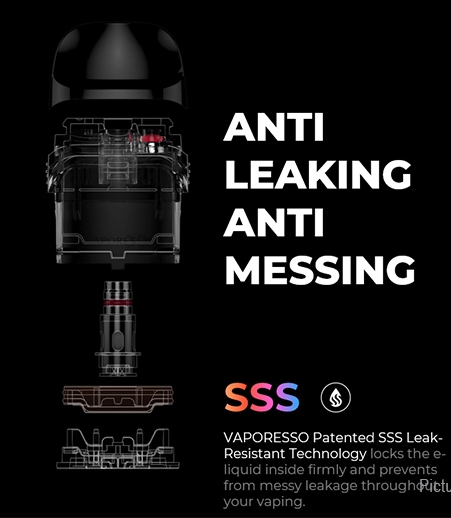 By the way, instances from the first revision can also be used here.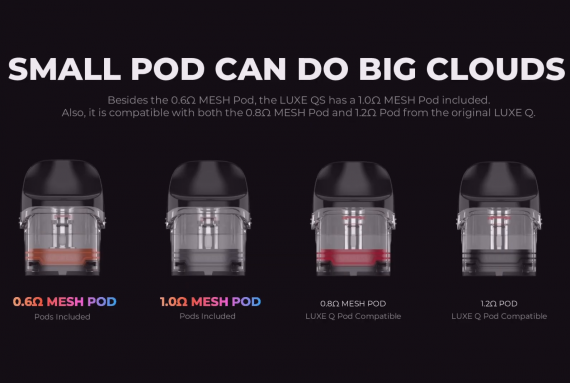 The coils are made according to the new COREX Heating technology, which we met earlier, and the SSS Anti-Leaking option is also used here. Both complete copies are made on the grid.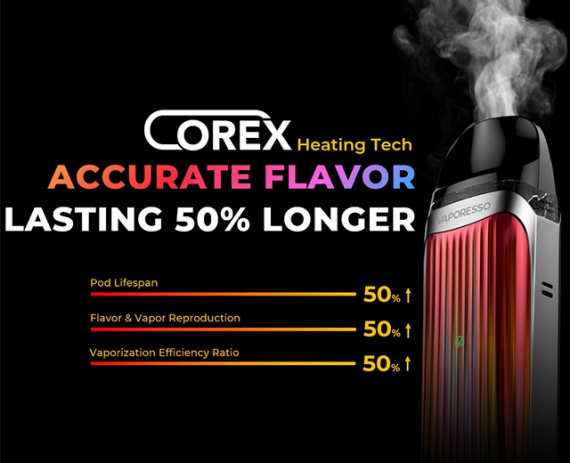 The primitive adjustment of the intensity of blowing has been preserved – and correctly – it is achieved by turning the cartridge around its axis.
The body is again buttonless – activation is achieved by tightening. The small dot of the LED indicator of events has not changed its registration, but now it is neatly "disguised" under the IML panel.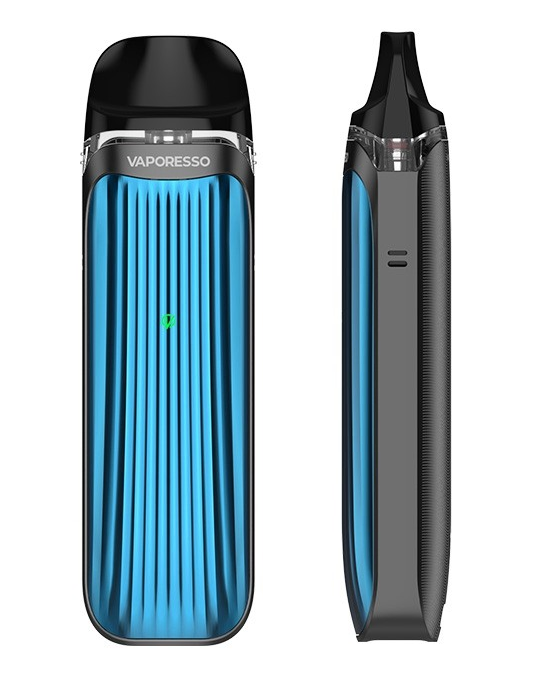 They did not experiment with the battery and left everything as it is. The capacity of the built-in battery for such dimensions is decent, but charging could be accelerated. But the developers did not do this, promising to be "glued" to the outlet for an hour. The port for this event, as was Type-C, has remained. And even the latter did not change its location.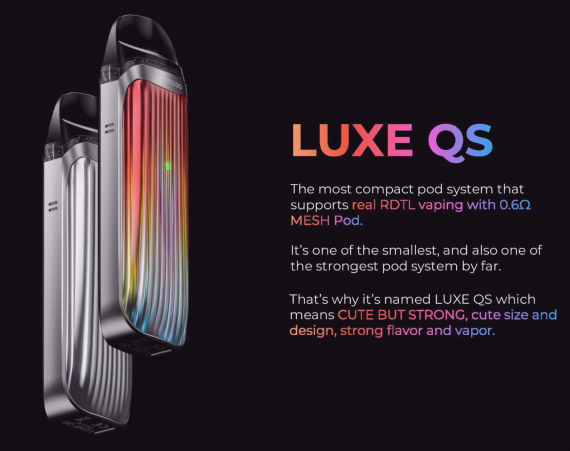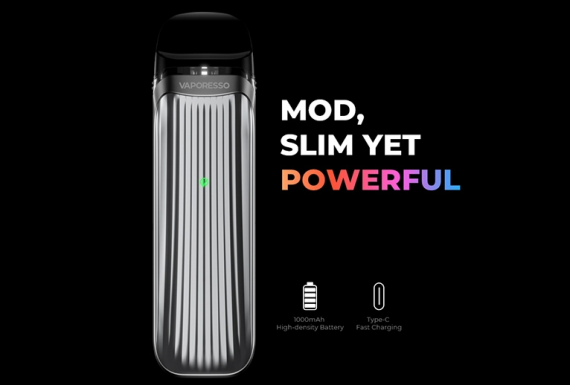 Official website of the manufacturer www.vaporesso.com