Our next Product review its the second part of the dual release of Voopoo pod systems. In pursuit of the Friday novelty, developers are launching a namesake device, which, in fact, is a more simplified / mass-produced version of this model.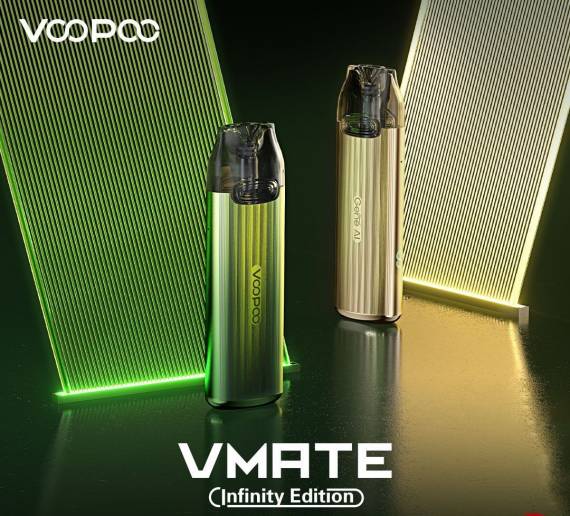 Dimensions: 95.5 x 28.5 x 15mm
Weight: unknown
Body material: aluminum alloy + plastic
Power supply: built-in 900mAh
Cartridge capacity: 3.0ml Vaporizer
resistance: 0.7 / 1.2Ω
Wattage: 17W
Voltage range: 3.2 – 4.2V
Mode operation: Power
Supported resistance: 0.7 – 3.0Ω
Protection:against low / high resistance, against overheating, against short circuit, against overcharging / overdischarging
Connector type: magnetic
Screen / diagonal: not provided
Charging port / current: Type-C, charging current unknown
Color: see photo below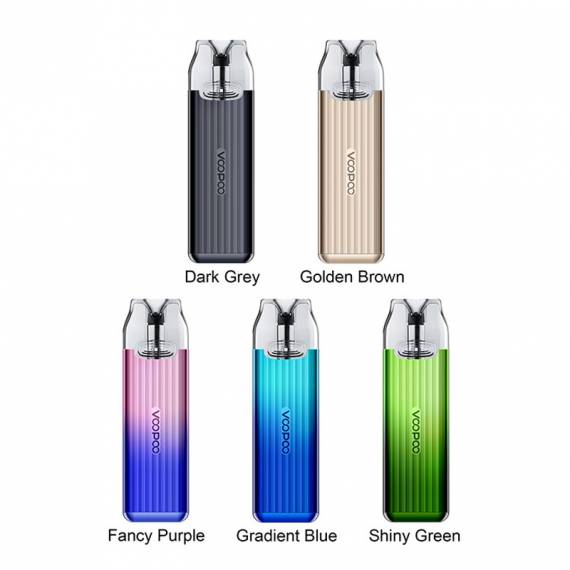 Package
contents – VMATE Infinity Edition mod
– replaceable cartridge 2pcs 0.7 / 1.2Ω (one pre-installed)
– Type-C cable
– user manual
– warranty card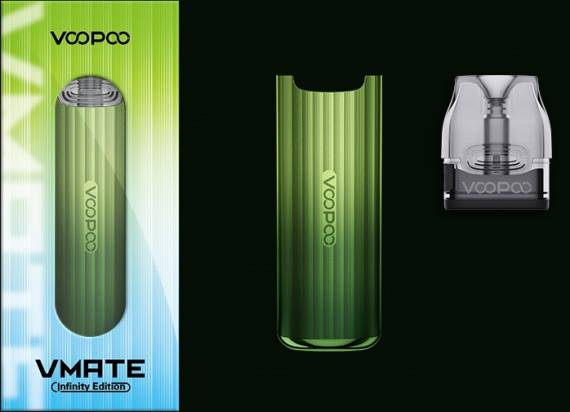 As you guessed correctly, the new product repeats the old V.THRU model, but it is simplified as much as possible. The dimensions are identical to its predecessor, as well as the form factor. The main, or rather fundamental, difference of the new thing is the updated design of the case. The metal frame is adorned with embossed vertical stripes and matching model logos.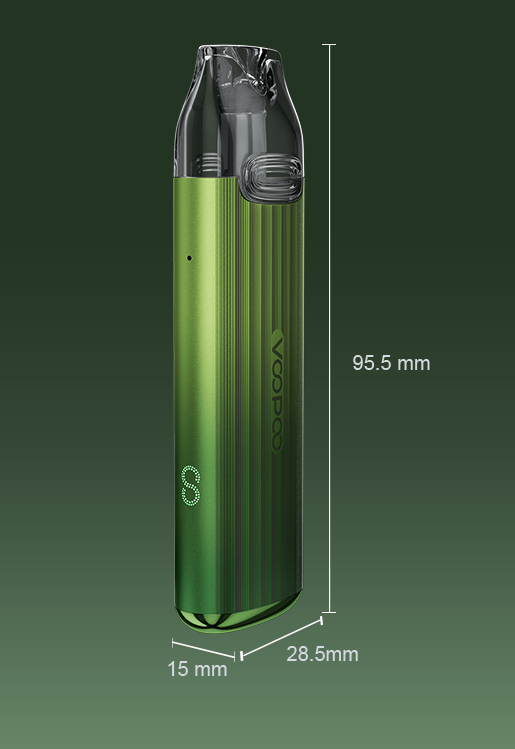 Also, the difference lies in the proposed palette of colors – this time, they are fundamentally different from their predecessors.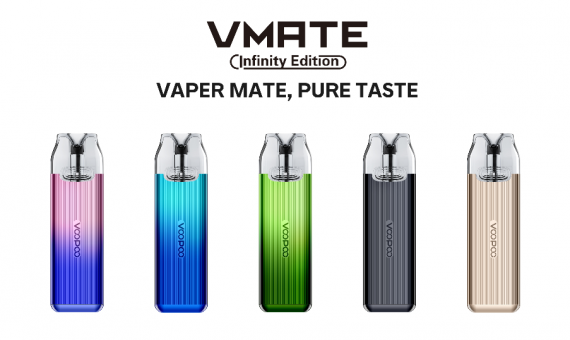 But on the contrary, we already saw a replaceable cartridge on the previous release. This is the instance used in the Vmate E set , the V.THRU variant is also supported. The manufacturer offers two different options – both of them will be included. The latter differ from each other by the resistance of the built-in evaporator.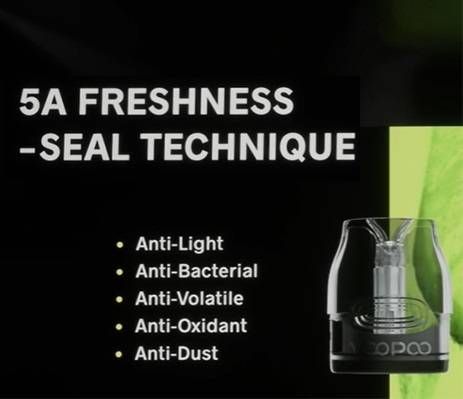 The reservoir capacity is still good, the mouthpiece is flattened (there is an antibacterial coating), side filling is not quick. The heating elements of the coils are based on ITO's new proprietary technology, which, as always, promises more flavor, longer life and more. In addition, the system of protection against leaks is implemented in a new way. There is no tightening intensity adjustment again.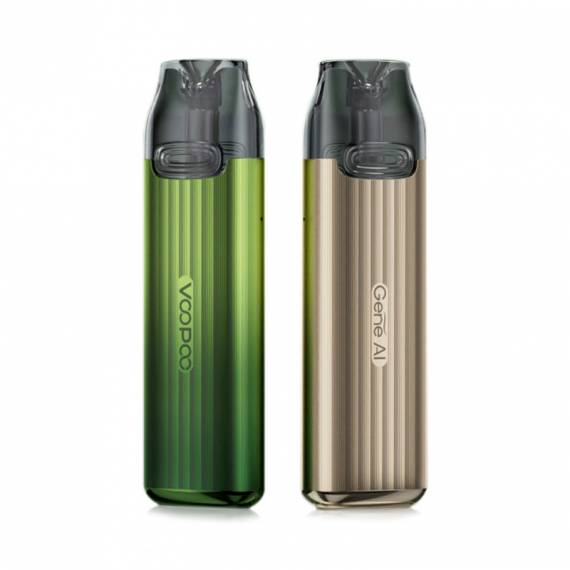 The main body is push-button – activation occurs by tightening. But there is an original LED indicator of the charge level of the built-in battery on the smaller end. The latter is made in the form of an infinity symbol – a reference to the version name.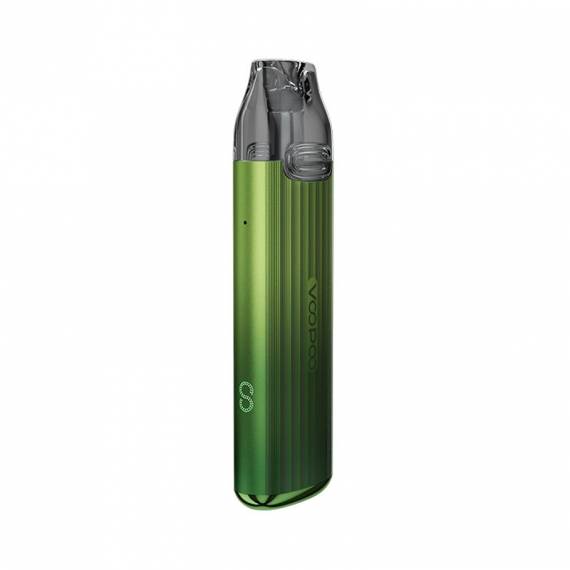 The battery is pretty good for such dimensions of the container, but the duration of the charging procedure is unknown. The connector for this event is naturally provided for a modern sample.